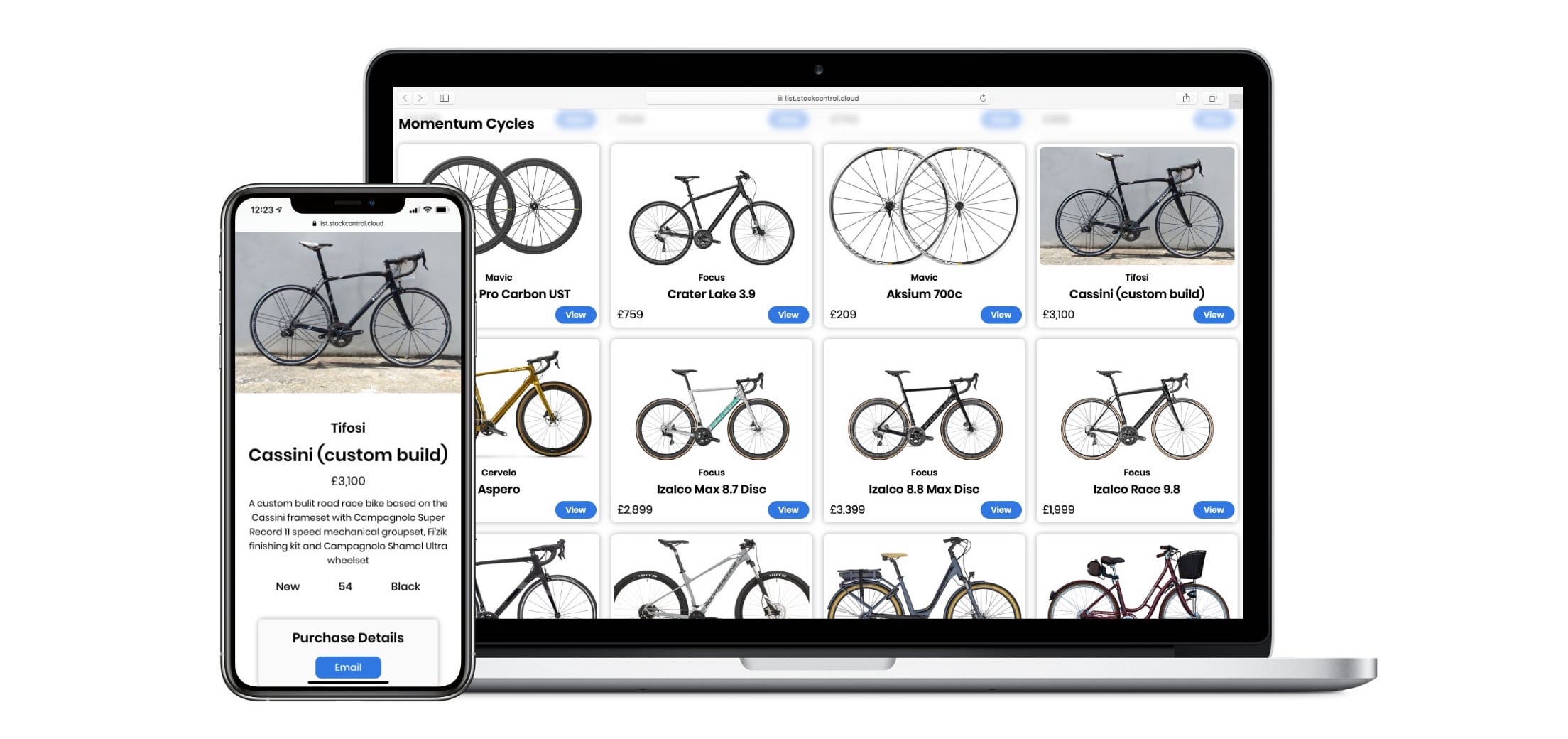 Stock List
Share your stock list online
from only £25/month.
Share your product list online, either linking from your existing website, or from social media even if you do not have a website.
Features
Share your product list online using a public web link.
Works across all devices so you customer can view your product catalogue on their phone, tablet or computer.
Payments and sales are handled off site, so no need to pay commission for products sold.
Keep your stock availability up to date, so your customers know what you have in stock and what you have already sold.
Easy to use admin site for uploading products.
Web based admin site allows you to add and edit products from your phone, tablet or computer.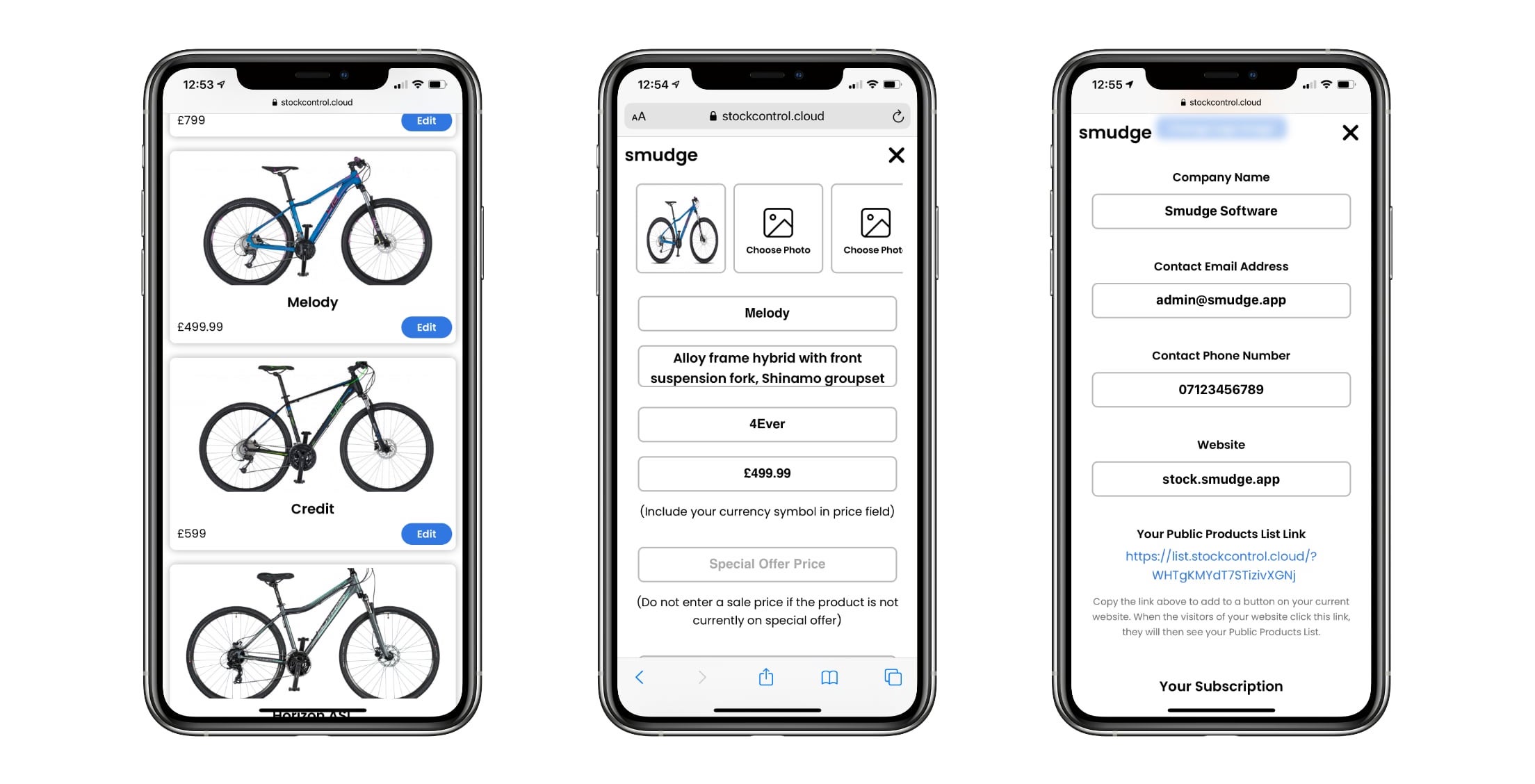 Admin Console on Mobile
Keep your products list up to date wherever you are by using the Stock List admin app on your phone, so your customers always have your latest stock availability.
Video Demo
Learn how to add a product in the admin console.
Example Use Cases
Contact Us