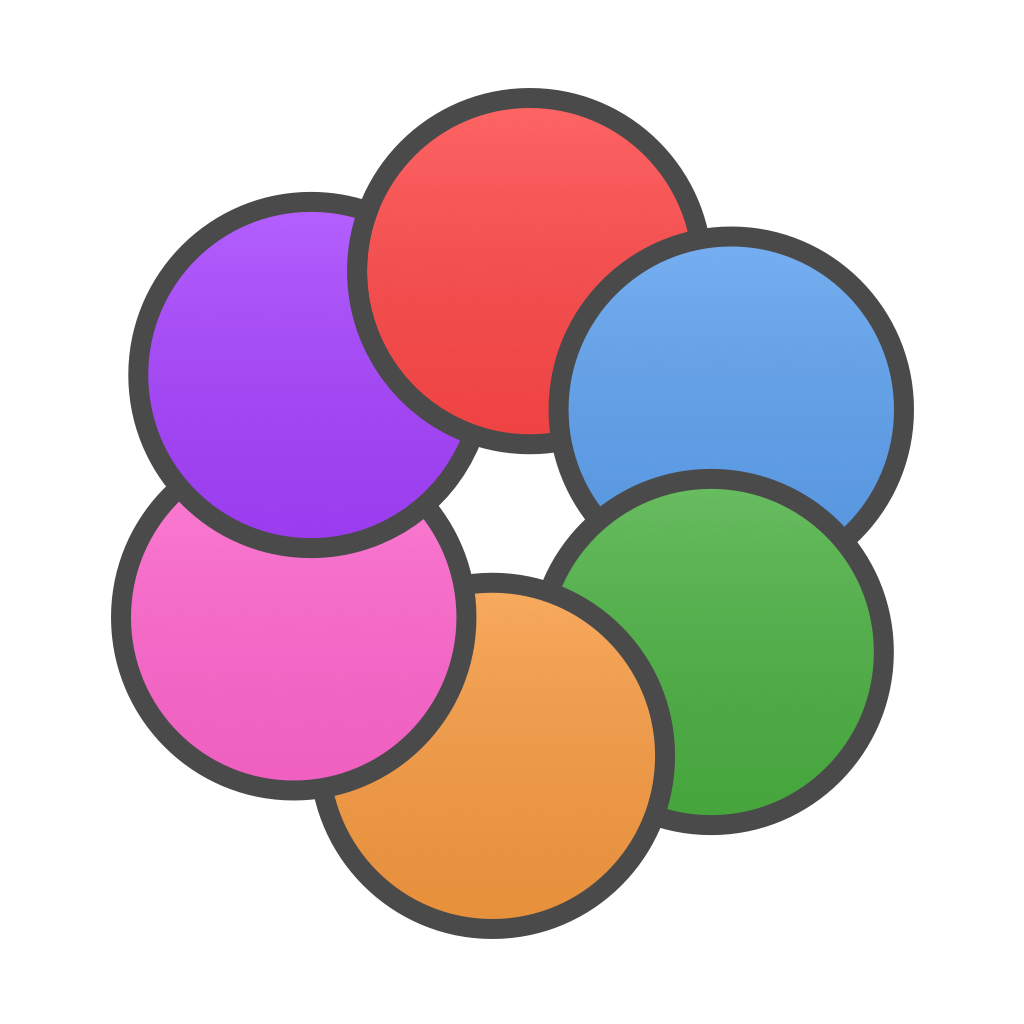 A game for all the family!
It's not a game of skill or strategy, Pickout is a game of chance with means that mum, dad and even the grandparents can be fairly beaten by a child.
Pickout can be played by 2-6 players.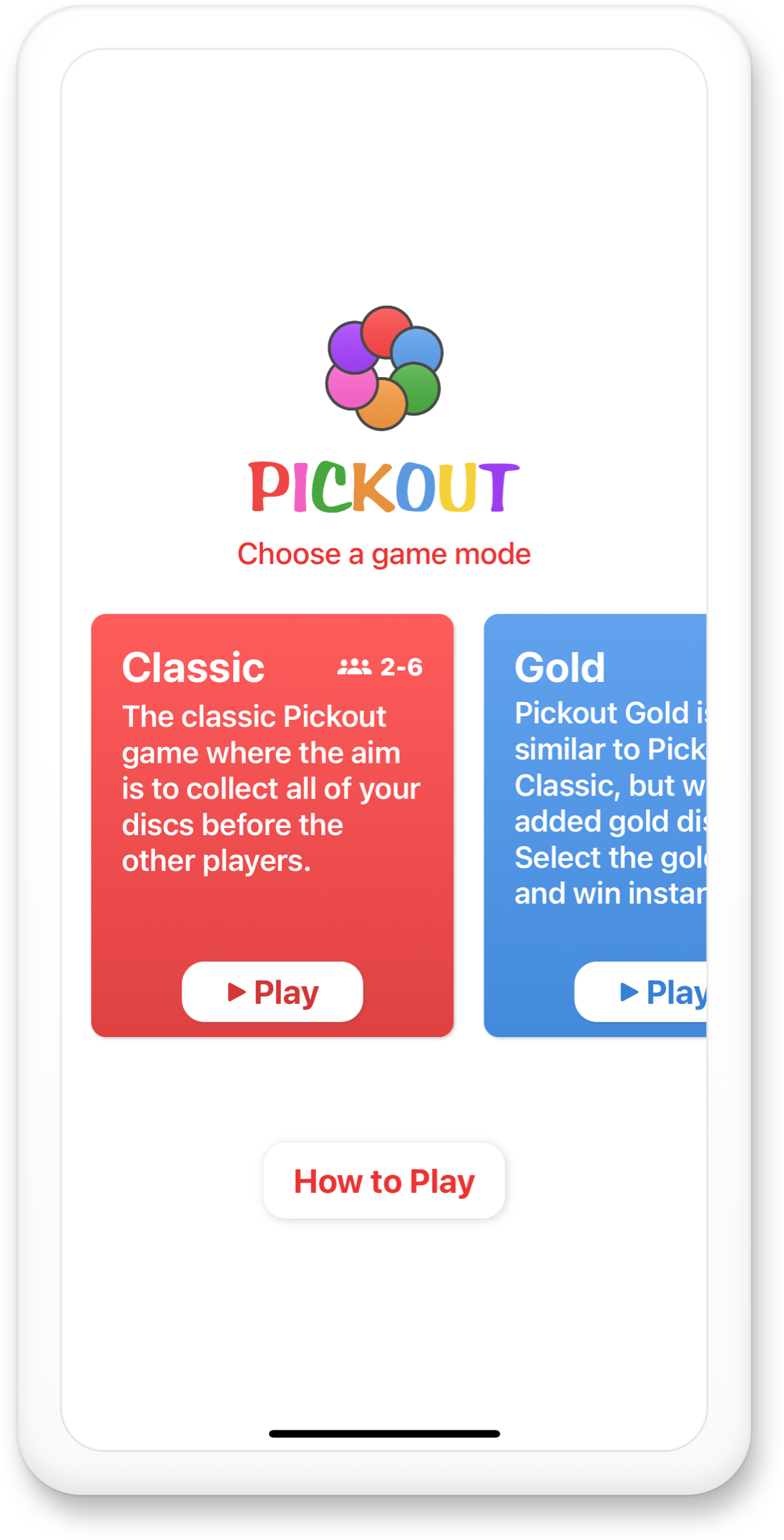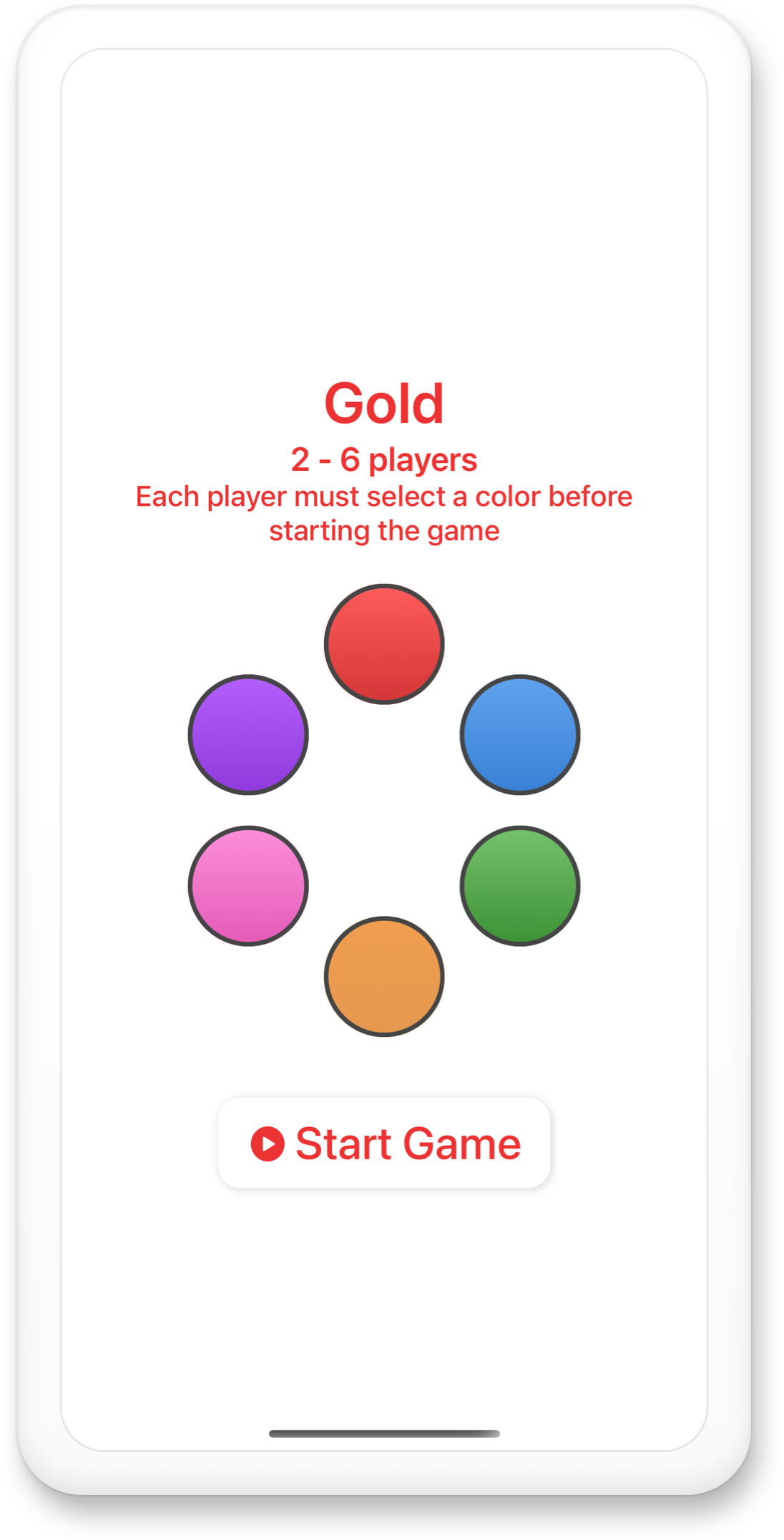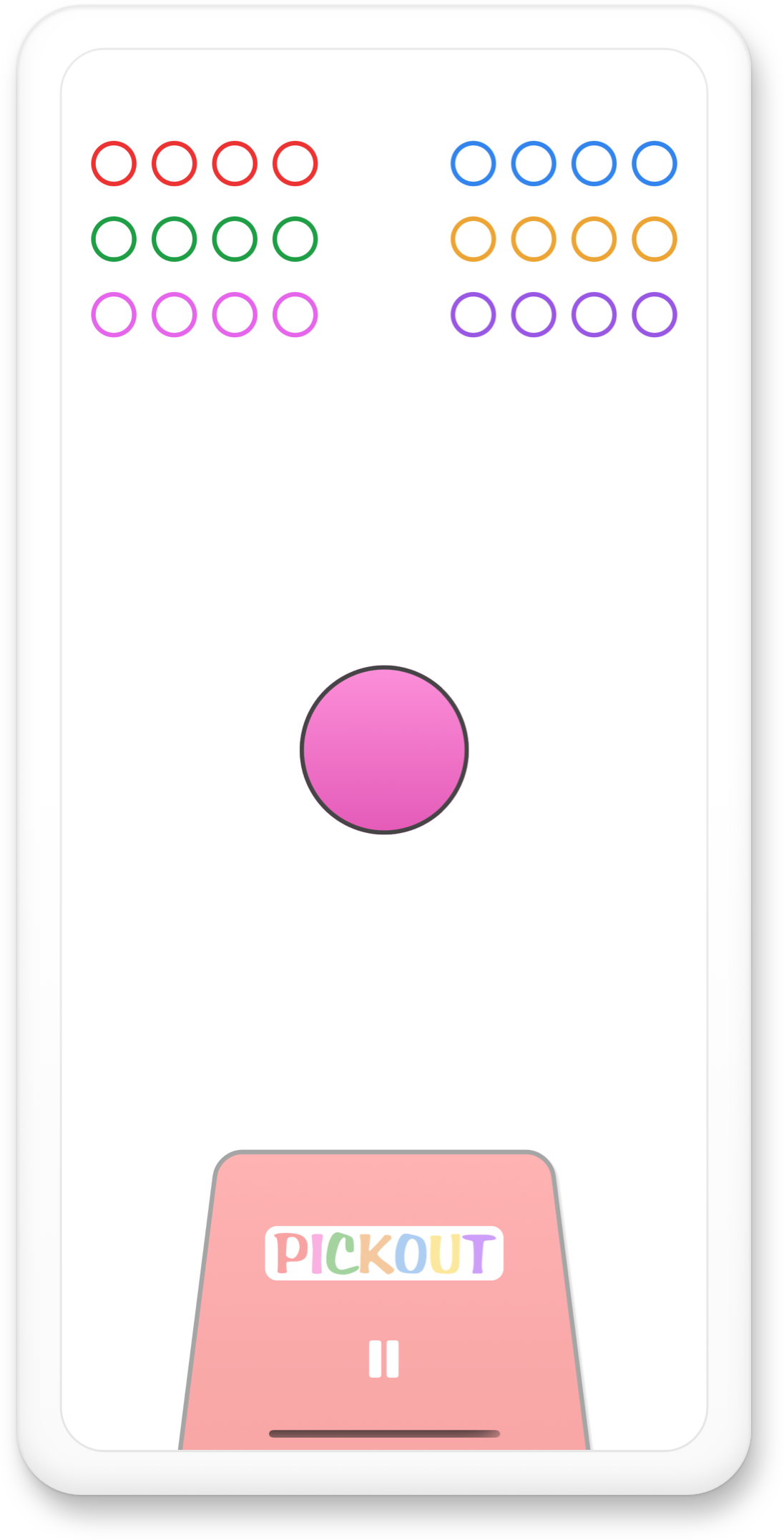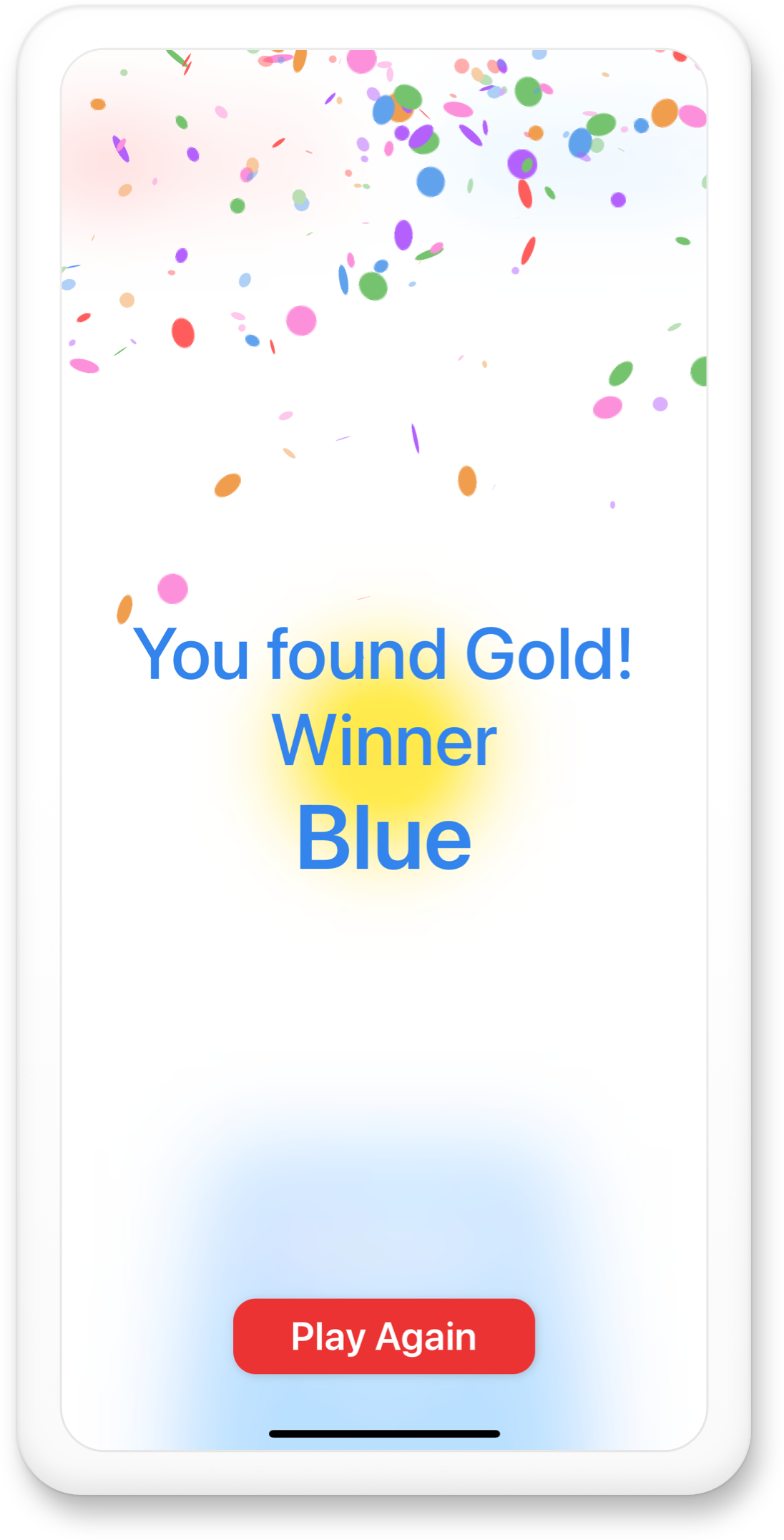 Pickout Classic is played by passing the device to each player in turn for them to complete their counter by randomly selecting a coloured disc from the Pickout bag.
Pickout Gold adds another level of excitement as the game can be instantly won by choosing the gold disc.
Pickout demonstrates the rule of probability by accurately reducing the chance of selecting your chosen coloured disc as more discs are collected from the bag.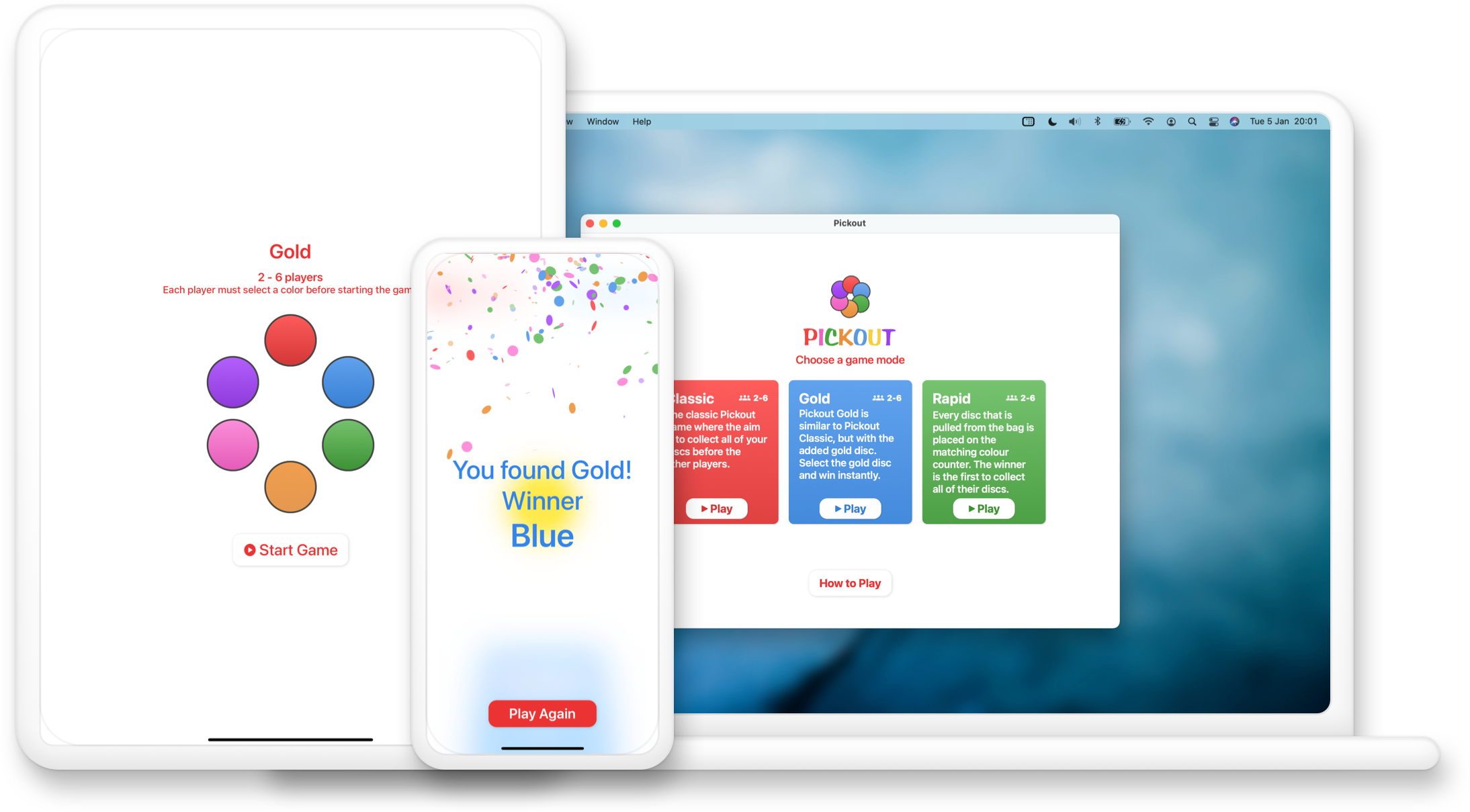 Available on iPhone, iPad and Mac.
Download now
from the App Store