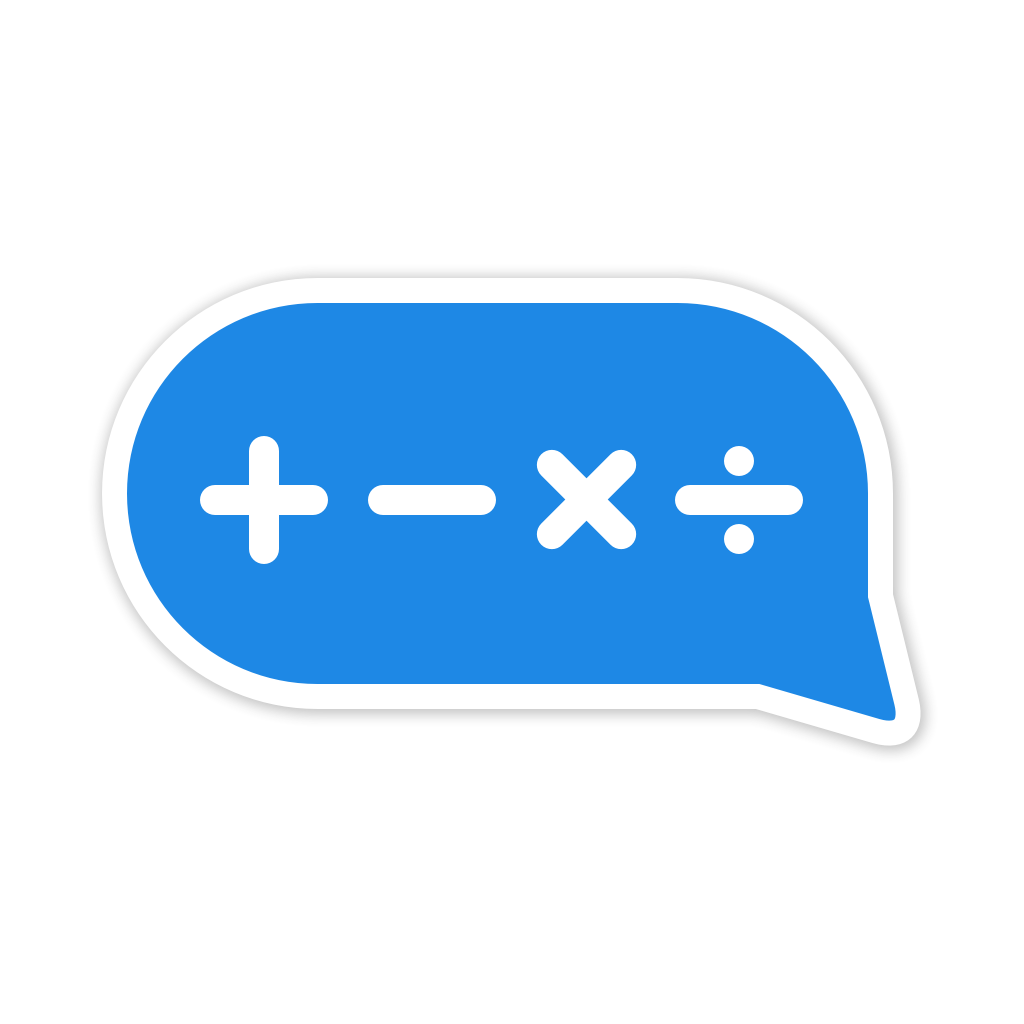 CalcKey
Perform calculations within Messages with CalcKey,
the iMessage app for iPhone and iPad.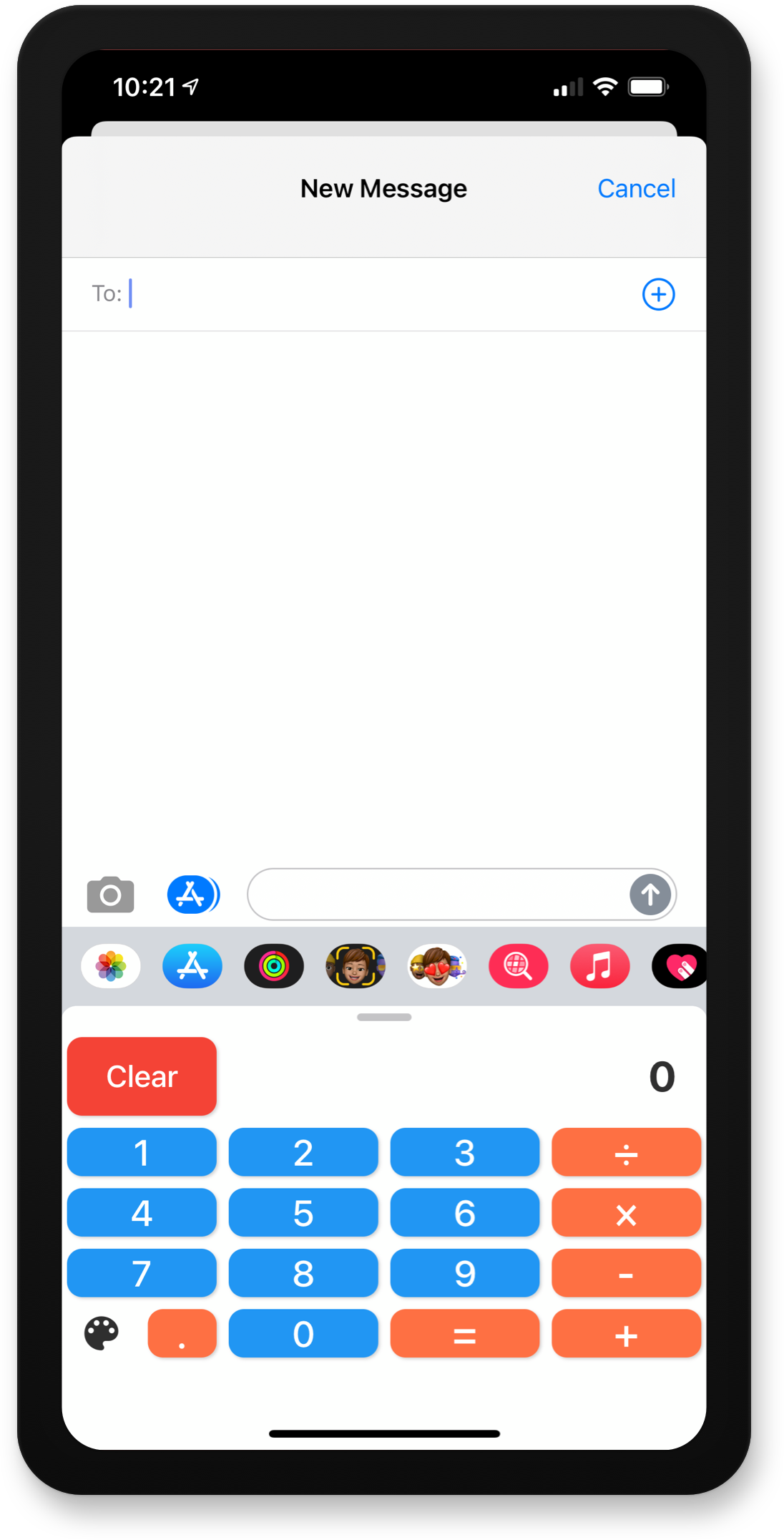 Calculator in iMessage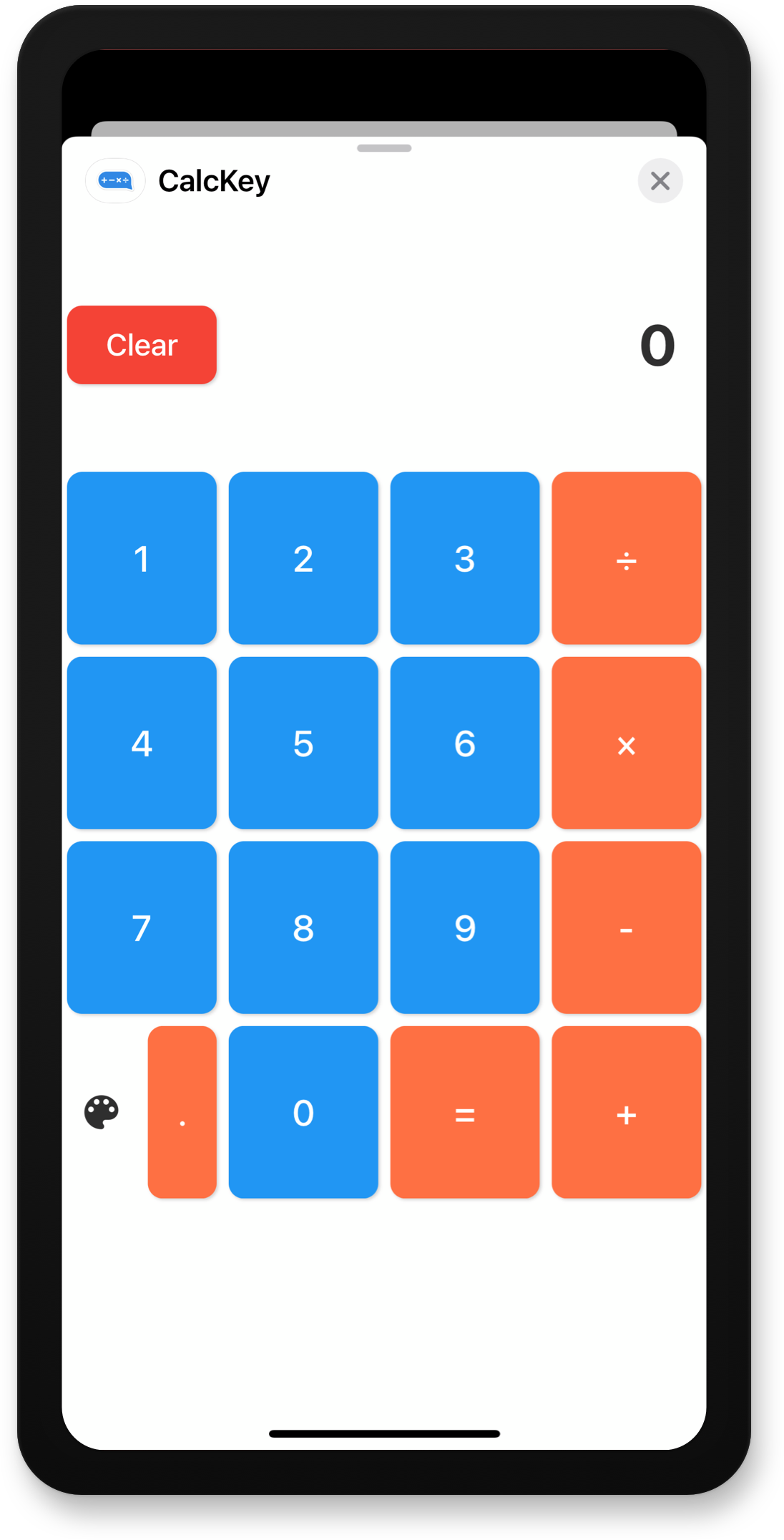 Full Screen Mode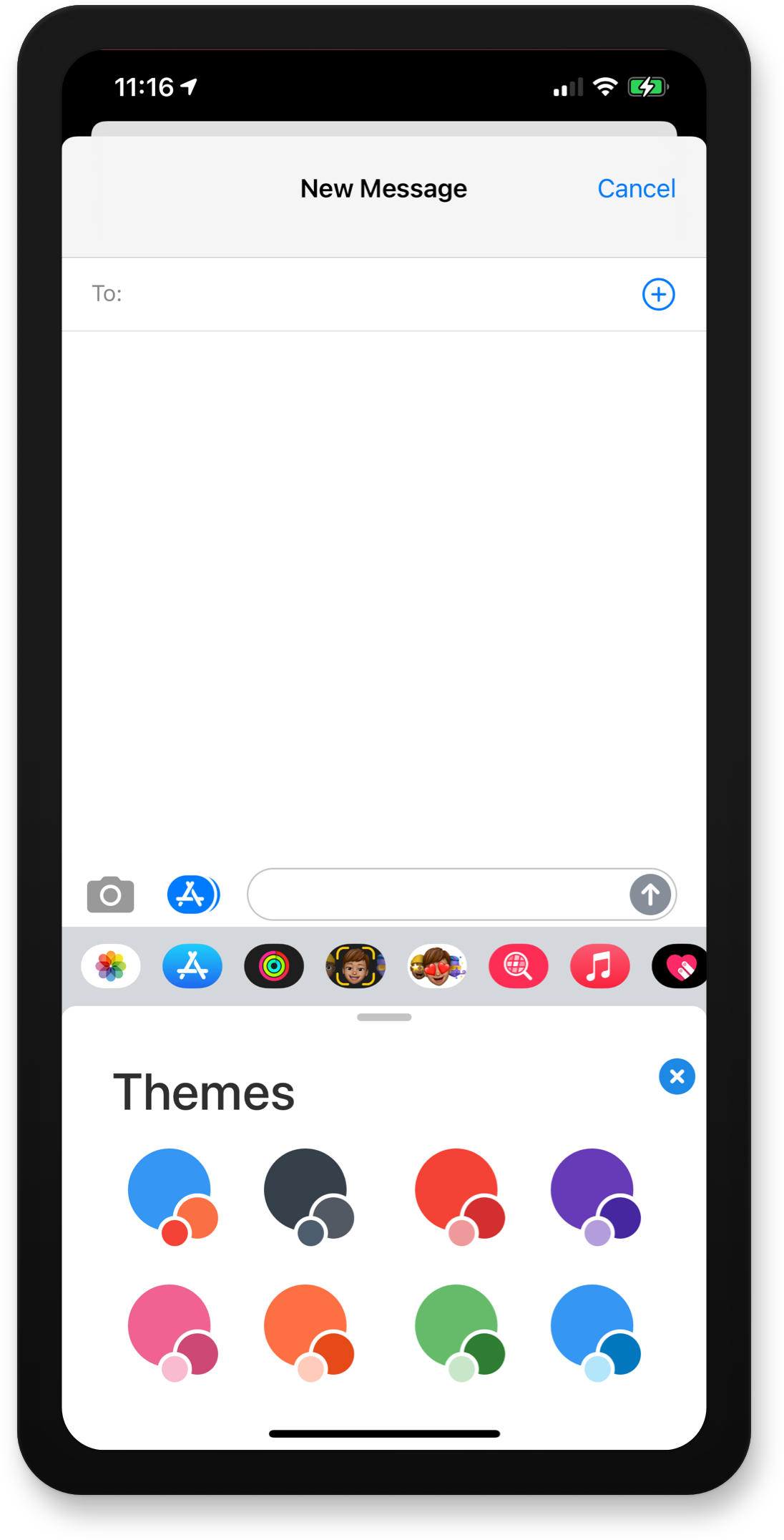 Customise with Themes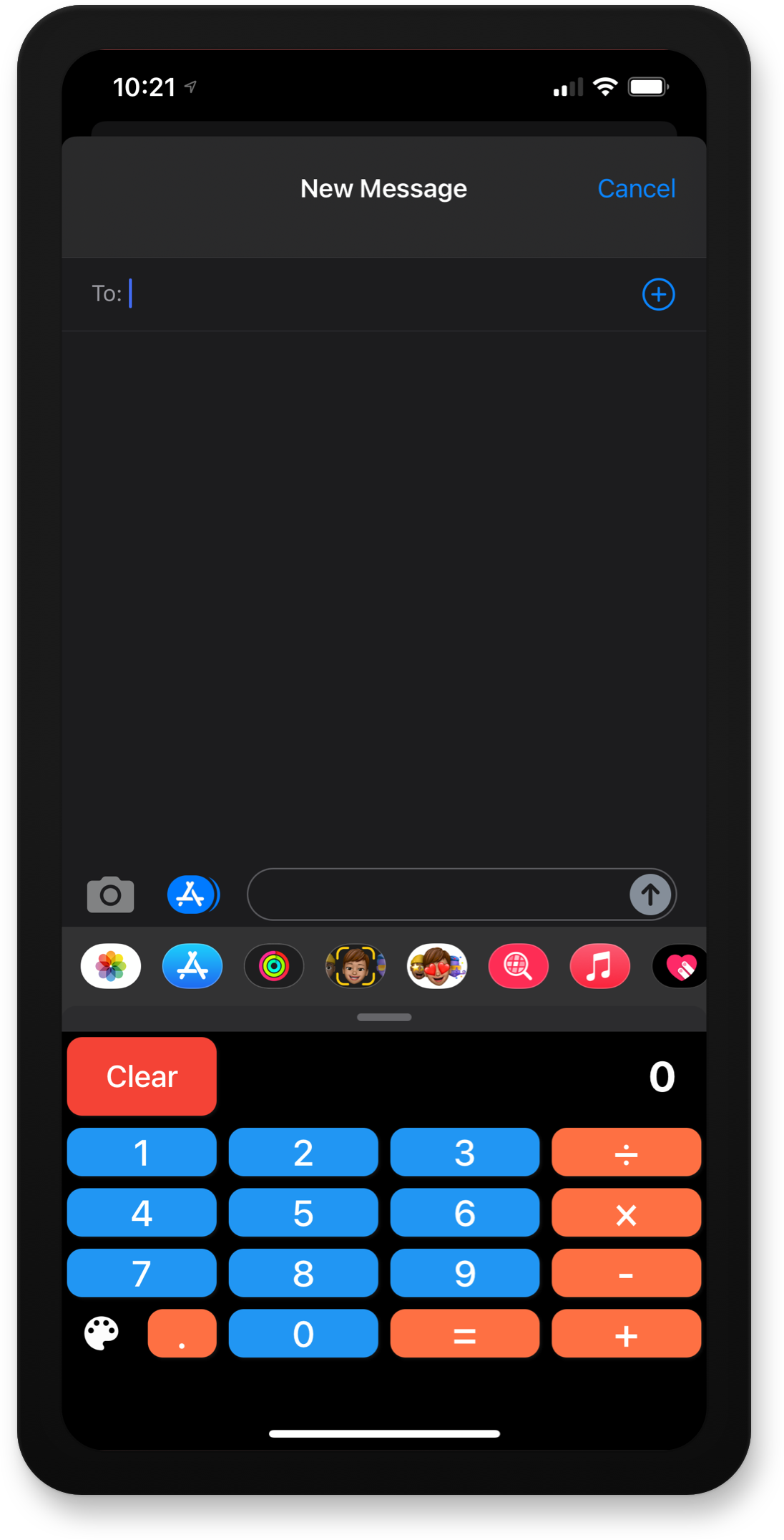 Dark Mode
Perform your calculation as you would in any other calculator. When you press the equals button, the answer to your calculation is automatically added to the message field.
Tutorials
CalcKey is an iMessage only app which means that is does not appear on the home screen of your device.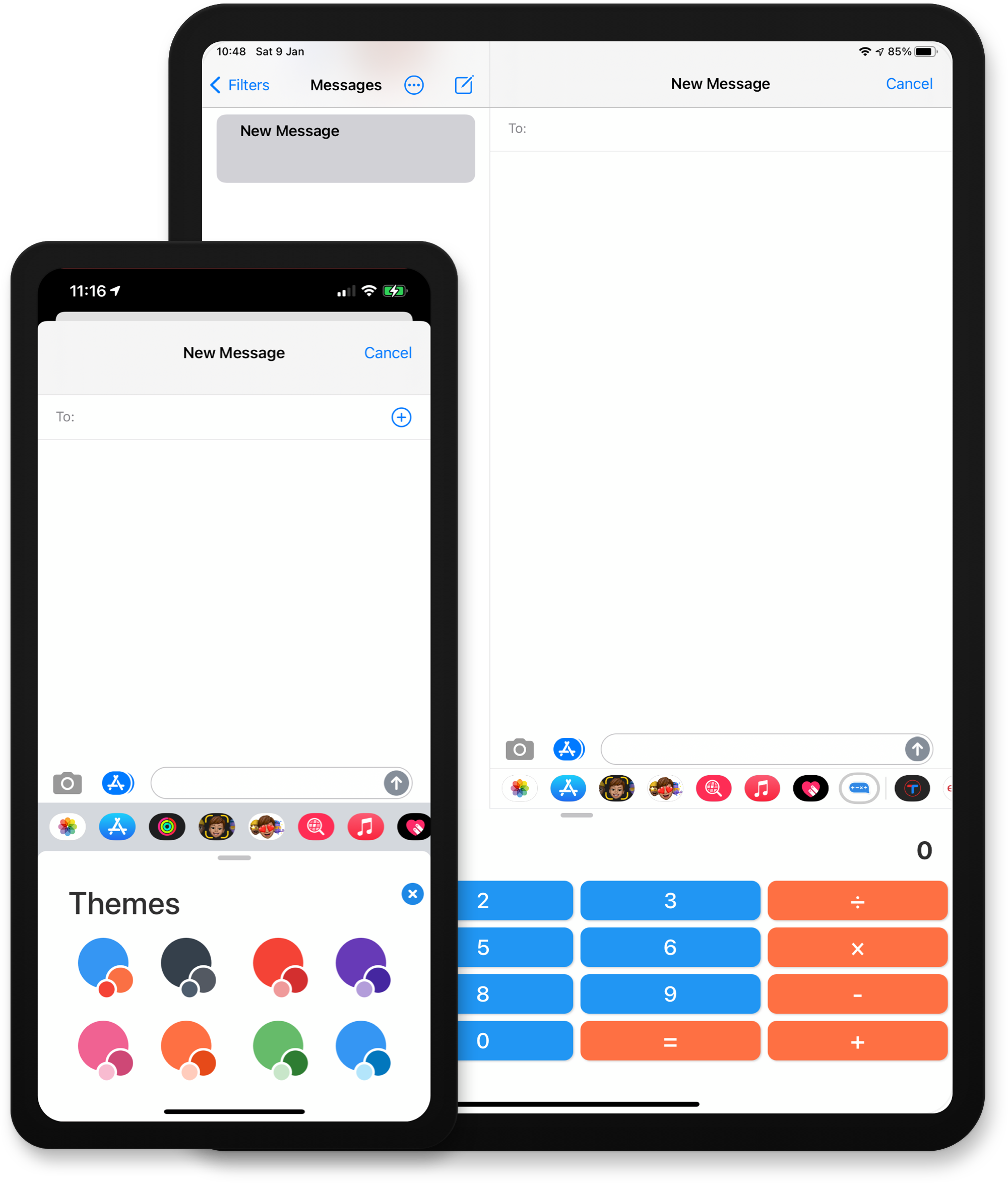 Available on iPhone and iPad
Requires iOS 10.0 or higher
Download now
from the App Store
Privacy
All information typed in to CalcKey is calculated on the device and is not stored. If you choose to change the CalcKey Theme, CalcKey stores your chosen theme preference on your device which can be removed at any time by pressing the "Reset CalcKey", then "Confirm" button at the bottom of the Theme Chooser View.
Please check these terms after any updates.