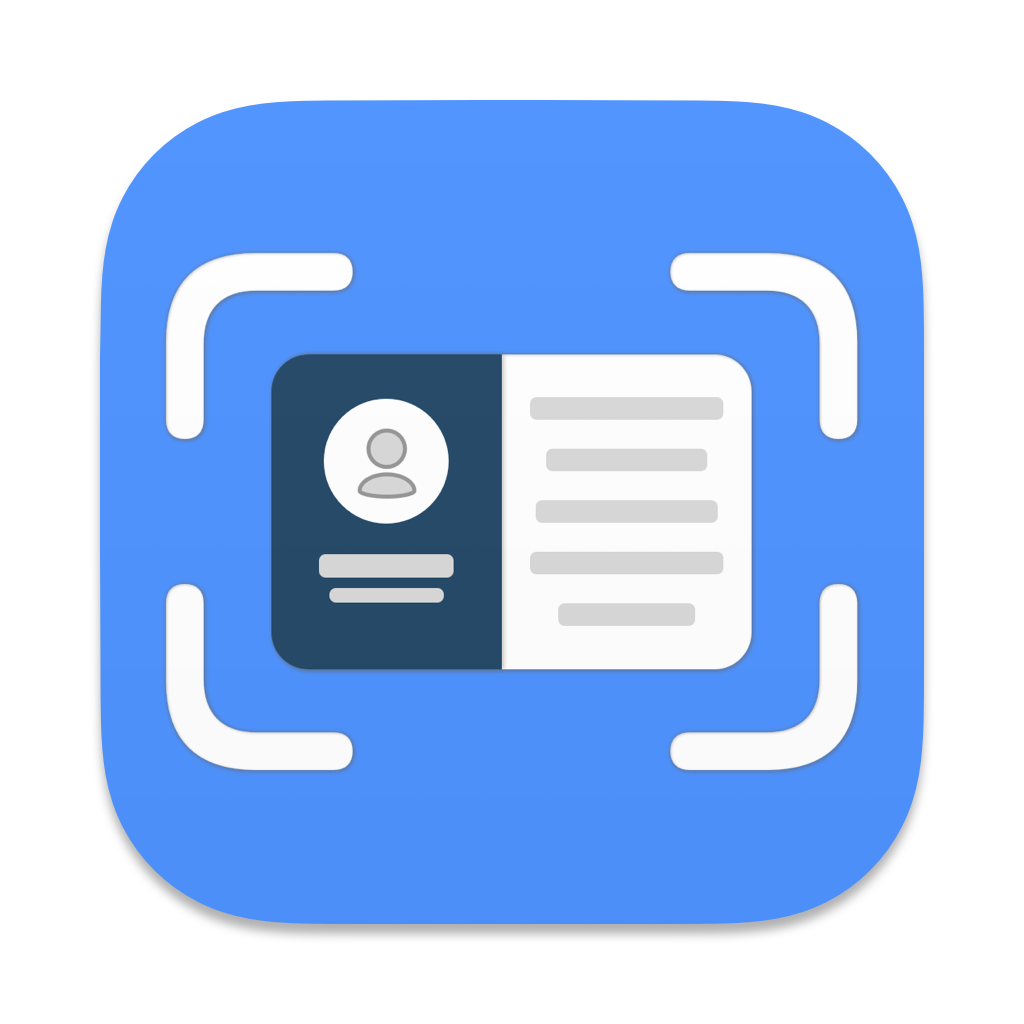 Business Card Scan
An intelligent business card scanner powered by Artificial Intelligence.
Business Card Scan will extract, analyse and format the details on the business cards that you scan and automatically categorise them in to name, phone number, email address and web link fields. These fields can then be given custom title descriptions to help you to quickly find the contact details that you are looking for.
Any other details on the card are automatically separated and created as custom fields that you can label.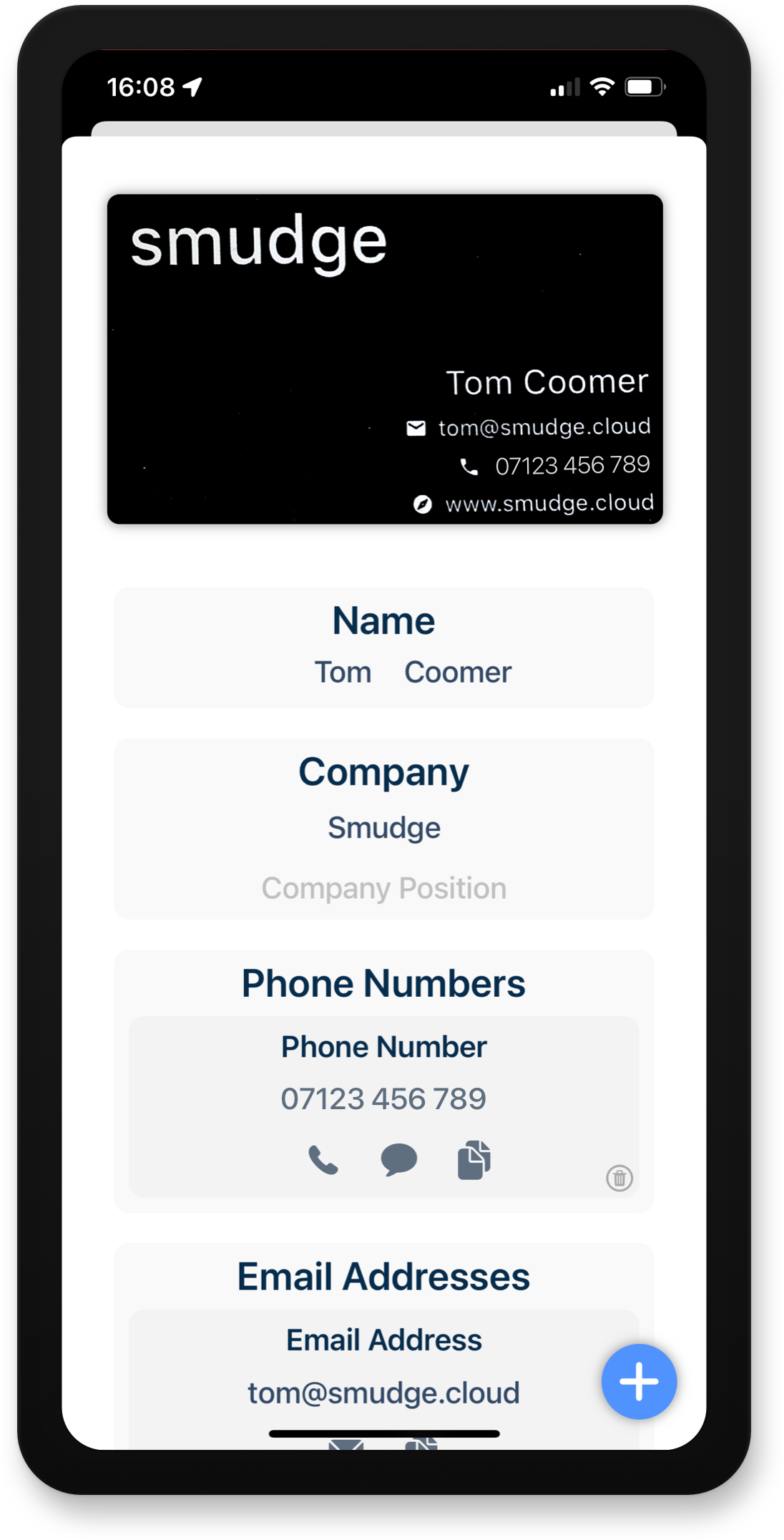 Text is automatically detected, extracted and formatted from the card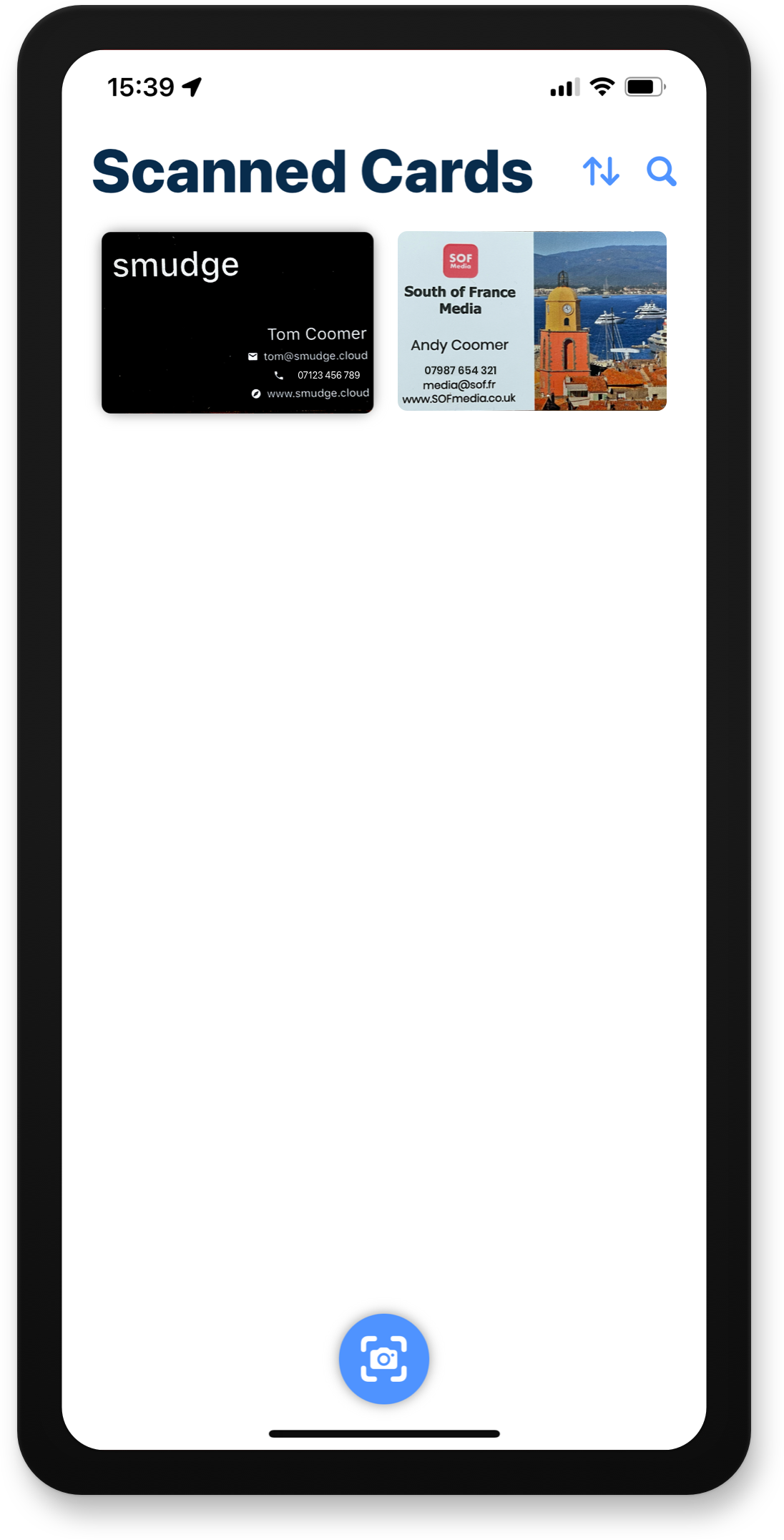 View the business cards that you have scanned on device and in iCloud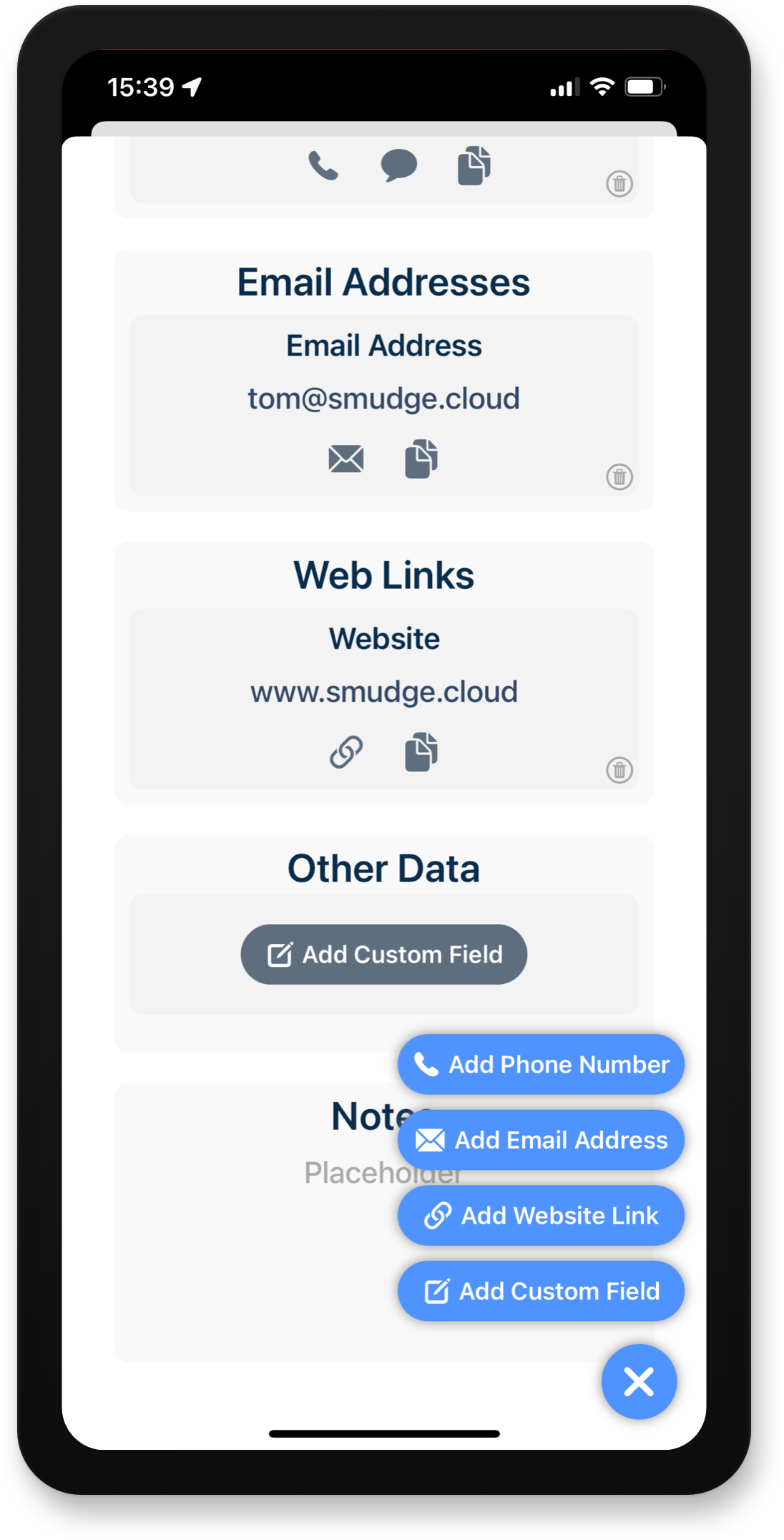 Add multiple phone numbers, email addresses, web links and custom fields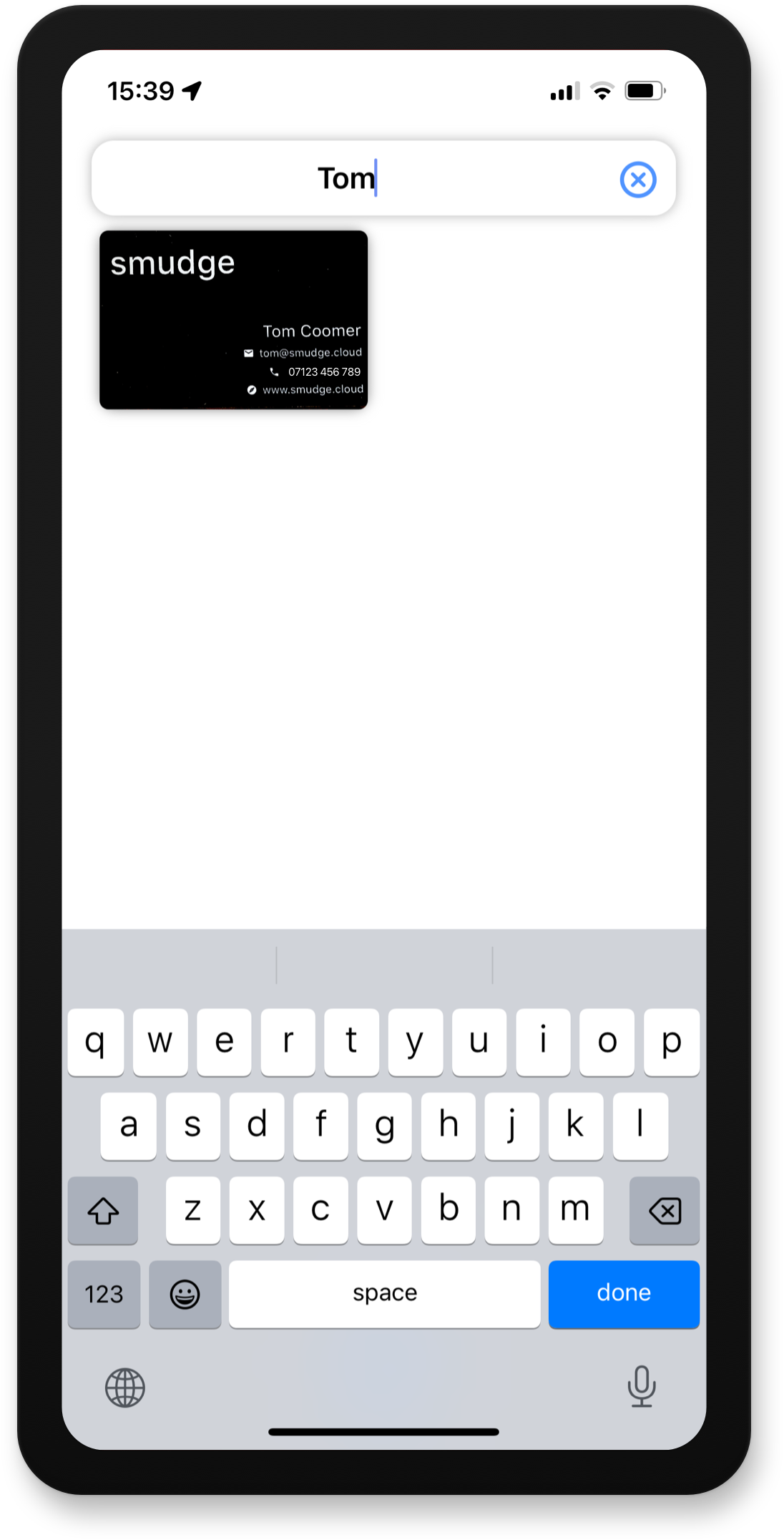 Search by phone number, email address, web link, custom fields and notes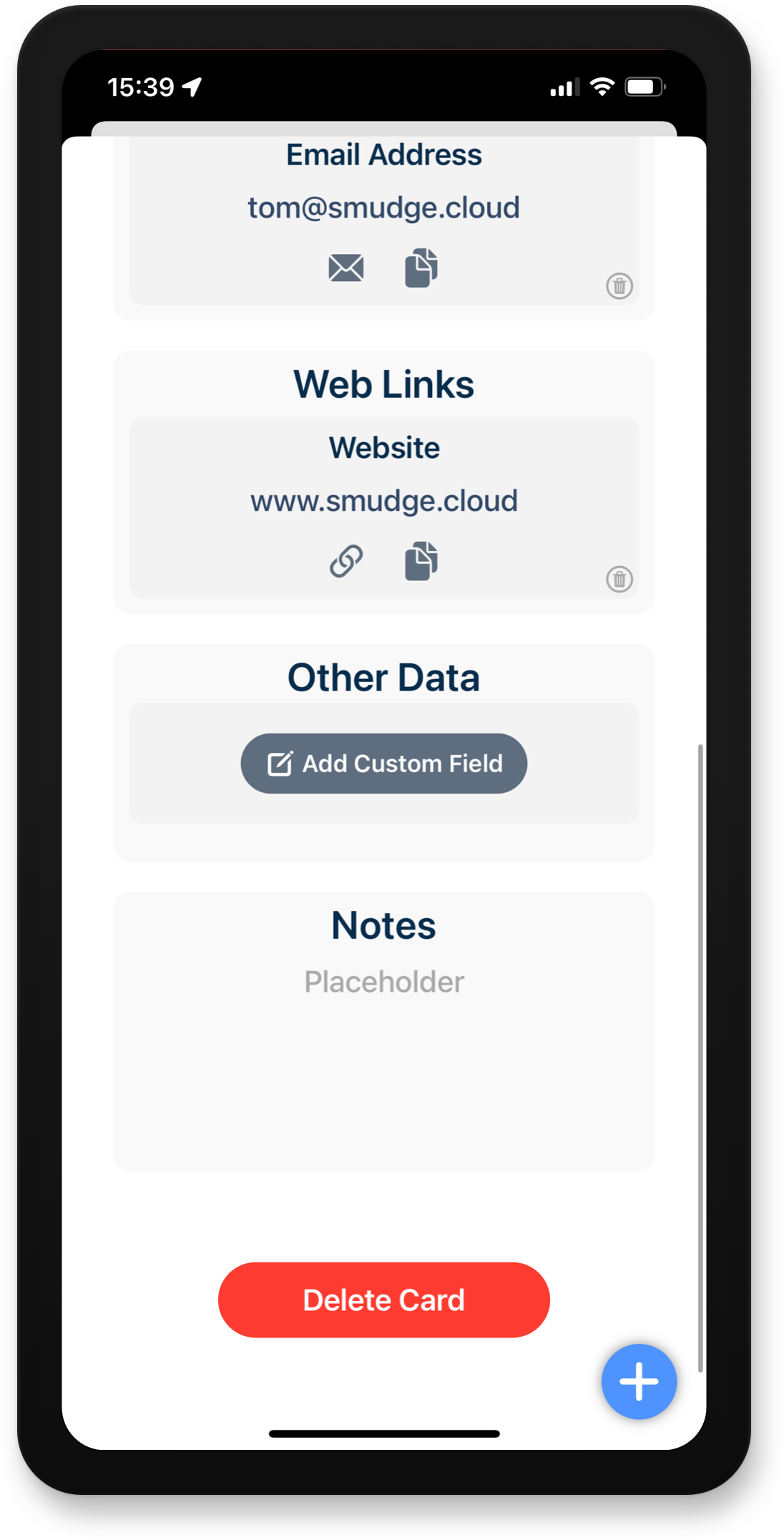 Add custom fields and enter notes on each business card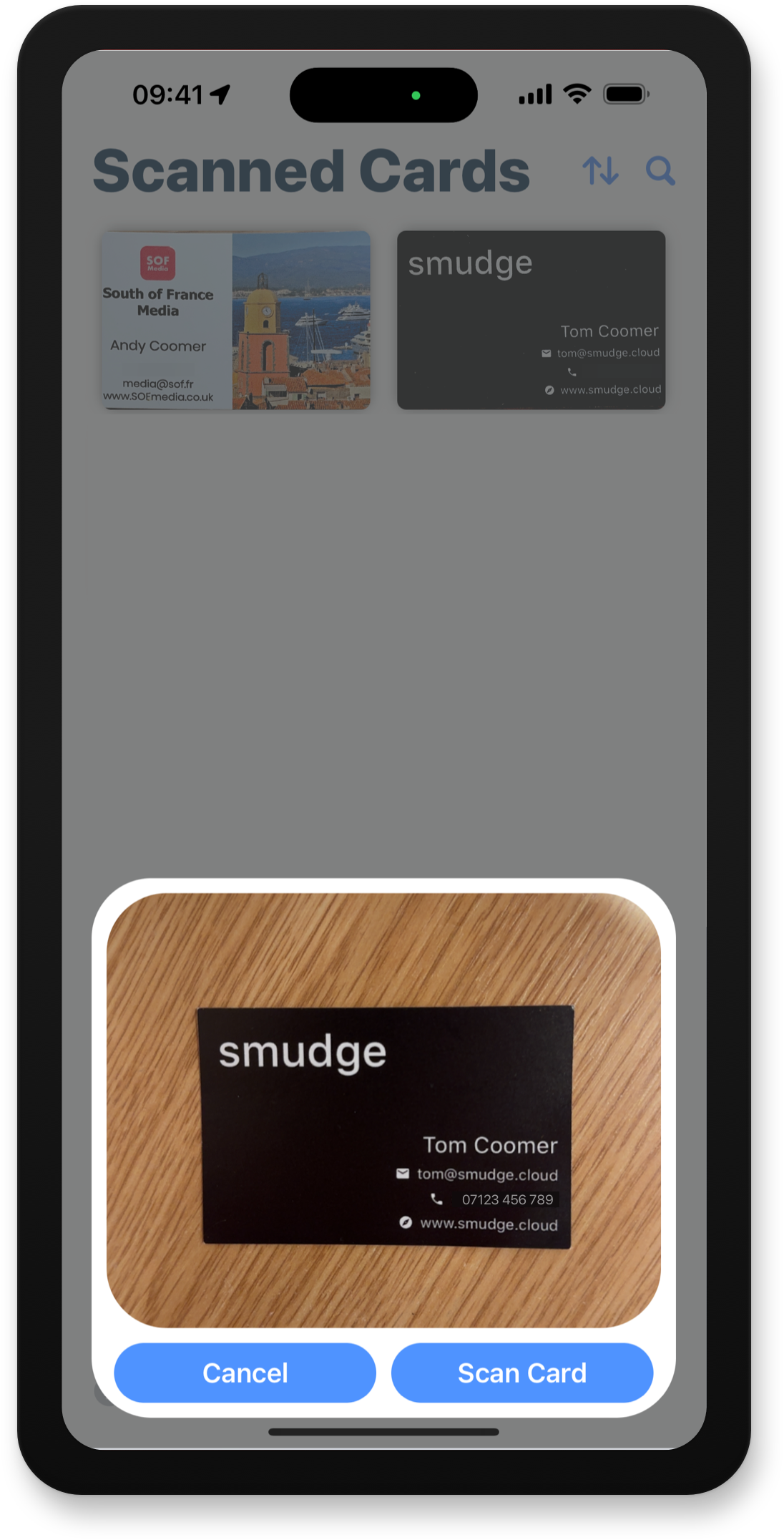 The scanner automatically crops to the card edges and enhances the image
Scroll horizontally to see more features
Business Card Scan automatically saves any cards that are added and data that is entered on your device for quick and offline access. The cards and their information is also synced through iCloud so you can access this information on your other Apple Devices.

You can create new custom fields to add data that is not included on the business card and enter custom unstructured data in to the notes section for each card. All of the information for each card is searchable from the Business Card Scan grid view of all of your cards. Cards in the grid view are automatically sorted by the date they have most recently been edited and can also be sorted by "Date Added", "First Name" or "Surname".

With Business Card Scan on Mac, you can view the cards that you have scanned on your mobile devices, synced through iCloud, or even scan a new card by holding it up to the built in web cam on your device.

The built in scanner will automatically crop to the card edges and enhance the image. The image scanning and text recognition features are all performed using on device machine learning for performance and privacy.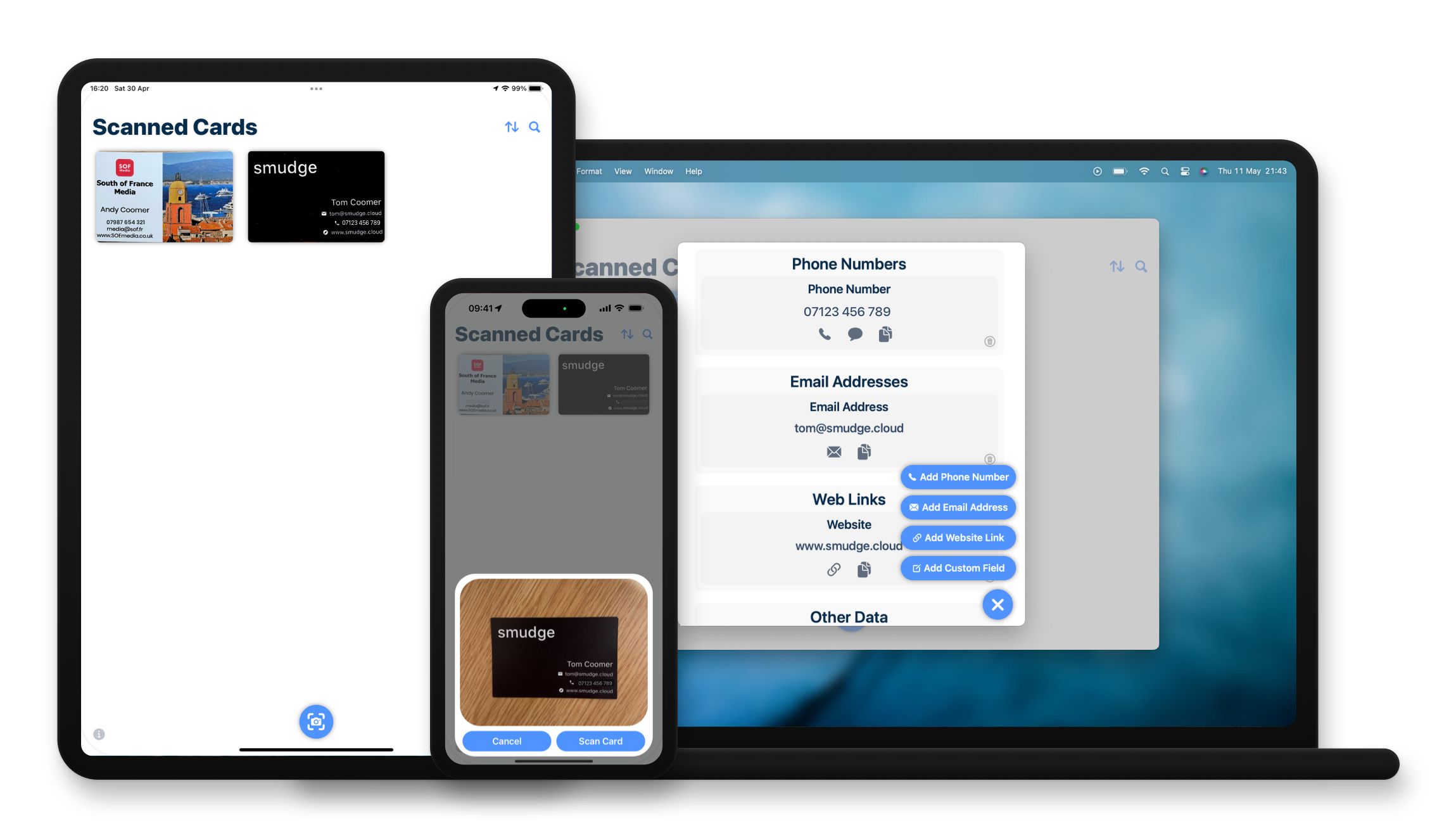 Available on iPhone, iPad & Mac.
Download now
from the App Store
7 day free trial.
Subscription required after trial expires.
Disclaimer
Business Card Scan can not gaurentee the accuracy or completeness of the text recognition features when scanning a card. You must check all data after each card is scanned.